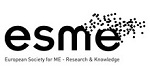 Excerpts from ESME's openings speech at the Oslo XMRV-seminar, (28/11/10) where Dr. Judy Mikovits (WPI) and Dr. Mette Johnsgaard (Lillestrom Helseklinikk, Center for Treatment of Chronic Diseases) gave the latest updates in research.
During the last 2 decades, nothing had really happened in the field of ME/CFS. There was not much serious research, no real search for cures, and the disease received no credibility whatsoever despite the immense suffering of patients and skyrocketing prevalence numbers. The future for ME/CFS patients looked bleak….
And then came October 2009 with the publication of the Science paper where Dr. Judy Mikovits and colleagues showed a correlation between a recently discovered retrovirus, XMRV, and ME/CFS. This study was a collaboration of 3 major American institutions: the National Cancer Institute, the Cleveland Clinic, and the Whittemore Peterson Institute. This was the first time that major institutions had collaborated on ME/CFS research.
This research was confirmed in August 2010 when another important study was published in the Proceedings of the National Academy of Sciences, PNAS. This study was done by the highly-respected Dr. Harvey Alter and colleagues from the National Institutes of Health in the US.
Since October 2009, the retroviral story has become a big international issue and a matter of great discussion in the scientific community. Conflicting results and conflicts of interest have emerged and several negative studies have been the subject of great controversy. The current XMRV-story is very similar to the early days of HIV/AIDS-research – a disease which also involves a retrovirus. After the discovery of HIV, there were many conflicting results and the field was messed up by bad science, politics and conflicts of interest. Many top scientists involved in HIV-research are clear regarding the new XMRV-story: "We have to make sure the HIV-story is not repeated."
That is why it is so important that the ME/CFS field has top-notch research that cannot be disputed. Until now, some of ME/CFS research has not been done in a reliable systematic way so the results have been inconsistent. The XMRV-story has shown us that in order for ME/CFS to be taken seriously, every step in the process needs to be reliable and professional – from the way the patient group is defined, to how samples are gathered and processed, to the way they are transported and tested. It is also very important that scientists and specialists work with top-quality, certified labs. Only when all of these things are in place will the results be accepted by respected scientific journals and the disbelievers will be shut down.
The research from Drs. Alter, Mikovits and colleagues is so important because they did all of these things right and they set the standard for quality research in the ME/CFS field.
Since the Science and PNAS publication we have for the first time:
Serious research by dedicated top-level scientists. As Louis Pasteur said back in the 19th century: "In the fields of observation, chance favors only the prepared mind."
Scientists and experts willing to collaborate internationally and share information. The recent breakthroughs in Alzheimer's disease show how collaborative efforts and sharing information can make the difference in researching complicated diseases. The Alzheimer's researchers put their scientific egos and personal agendas aside and shared information. The result is biomarkers for Alzheimer's and over 100 drugs being tested for treatment. This can happen in ME/CFS research too.
Scientists and experts from outside the ME/CFS field who are bringing fresh ideas to the research. In the past decades, researchers avoided ME/CFS as it was thought to be career-damaging, but the interest of new researchers shows that there is a change in the way ME/CFS is viewed.
The attention of governments, blood banks, medical organizations and multinational organizations like the WHO, CDC, NIH and FDA.
Extensive international media attention focused on ME/CFS research
Strong evidence that ME/CFS is not a psychosomatic disorder.
It is clear that Drs Alter, Mikovits and colleagues gave the patients and the field new HOPE!
So why do we need further research? Isn't it obvious that the retrovirus is important in ME/CFS? Can't we just jump from these few positive studies and focus all our energy and money on treatment? Unfortunately that's not how it works. In the meetings ESME has had with government officials, people in the medical community, the scientific world and with drug company representatives, it is very clear to us that they will only invest money and change policy if more solid research studies are done. But once the correlation between XMRV and ME/CFS is undoubtedly proven, then they will, without doubt, get involved. Because then it will be 100% clear that this is an important health issue which can no longer be ignored.
In summary, it is important to support research in your country because solid research:
Will convince your government to invest money in research and to change policy about testing and treatment. These are often very expensive and as a result too many patients are excluded.
Will help ME/CFS gain credibility in the medical environment and help get more doctors and specialists into the field.
Will encourage pharmaceutical companies to sponsor much-needed clinical trials for drugs. Clinical trials are important in order to get a clear picture of exactly which testing/treatment works and which does not.
Will help ME/CFS gain credibility in the international scientific community and attract more top scientists and reliable labs.
Remember, it is only when we have really good scientific papers printed in the top scientific journals, that the credibility of ME/CFS will continue to grow. And only then will our politicians, doctors and pharmaceutical companies get involved.
So in the meantime, what can the patient community do for ME/CFS research? They can help by volunteering time, by helping to find sponsors and by donating money to support serious top-notch research. And every donation helps. Barack Obama, the first black president of the US, received a lot of his campaign money from small donations made on the internet. He used these small donations to change American politics and we can use this same tactic to change ME/CFS politics – by supporting serious research. Most of the scientists that ESME has spoken with are really focused on helping the patients and not on their egos, so every Euro donated to research will help all of you.
ESME – the European Society for ME – offers prominent scientists in the field a professional framework to enhance scientific research. At this moment ESME is discretely working on a few international collaborative research projects with some of the world's leading experts. We are also organizing a few discrete round table meetings where these top minds – including European and American specialists – can brainstorm. The focus of these projects is prevalence, causes, missing links and treatment.
For donations to help ME/CFS research in Europe, please go to: http://esme-eu.com/home/donate-article427-6.html
The European Society for ME is a non-profit group, operated entirely by volunteers.
Copyright ESME 2010