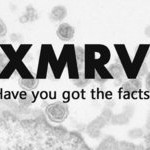 This is a message for world wide media & press.
More than 20 years ago we already knew about the immune abnormalities in ME/CFS patients.
Ever since then the amount of people affected has mounted to 17 million. Be part of this story….
This is real journalism on a medical scandal.
CFS patients have been 30 years waiting for answers.
Although internationally recognized by the WHO, the disease has been relegated to the psychiatric field by the governments.
Media keeps covering the news, without realizing that history is repeating 20 years later.
Despite of the risk for the blood supply, no single government has done a replica of the original study published in Science.
[youtube BO1kN4BJygs]